01 Mar

New Facebook Group Management Tools : Social Media Examiner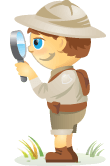 Welcome to this week's edition of the Social Media Marketing Talk Show, a news show for marketers who want to stay on the leading edge of social media.
On this week's Social Media Marketing Talk Show, we explore new Facebook group management tools with special guest, Bella Vasta.
Watch the Social Media Marketing Talk Show
If you're new to the show, click below to watch our latest episode from Friday, February 22, 2019. You can also listen to the show as an audio podcast, found on iTunes/Apple Podcast, Android, Google Play, Stitcher, and RSS.

For this week's top stories, you'll find timestamps below that allow you to fast-forward in the replay above.
Facebook Introduces New Formatting and Management Tools for Groups: At the Facebook Communities Summit, Facebook announced a number of new tools and improvements that will make it easier for admins to maintain, manage, and engage with their communities. (2:38)
Also, Facebook is launching a pilot program that allows groups and brands to collaborate, expands Subscription Groups to more partners, and allows relevant pages to participate in groups as a representative of their business or organization.
Facebook Page Admins Can Now Respond to Instagram Direct Messages From Page Inbox: Last month, The New York Times reported that Facebook is planning to integrate its top messaging products—Messenger, WhatsApp, and Instagram Direct—into one underlying interface. While Facebook set a goal of completion at the earliest by late 2019 or the beginning of 2020, Facebook is taking the first small step toward this change by allowing Facebook page admins to receive and respond to Instagram direct messages from their Facebook page inbox. (35:03)
Starts March 20th! Discover the latest tactics and improve your marketing know-how!
This functionality is currently rolling out to businesses in Brazil and the U.S. over the next few weeks. It will be available on desktop and mobile through the Pages Manager app.
Instagram Tests Direct Messaging on the Web: Instagram appears to be testing the ability to receive and respond to direct messages from the web. Instagram confirmed to TechCrunch that this product isn't ready for public testing, which suggests it's still in internal development. (36:12)
Instagram is now testing a web version of Direct messages https://t.co/XeHheVuqte by @joshconstine pic.twitter.com/9jPYFdnm27
— TechCrunch (@TechCrunch) February 12, 2019
Instagram Tests Donate Sticker for Stories: Instagram is testing a new fundraising sticker that would allow users to add a Donate button to their stories in the same way as adding a GIF, @mention, or hashtag. From there, their followers can click through to contribute to the cause. Code found within Instagram's Android app suggests that users will be able to search for non-profits by either browsing a collection of suggested charities or selecting ones they already follow on Instagram. (40:17)
Instagram is testing a donation sticker in Stories https://t.co/dffi8vmcpo pic.twitter.com/uX2CQgiVY5
— The Verge (@verge) February 18, 2019
Want to catch our next show live? Click here to subscribe or add our show to your calendar.
Start's March 20th! There are 17 tracks of content available to you at Social Media Marketing World. Don't miss this event!